Komori Corporation 2022 Calendar Wins Silver Prize in Japan BtoB Advertising Awards
Komori Corporation 2022 Calendar Wins Silver Prize in Japan BtoB Advertising Awards
May 23, 2022
Komori Corporation (Sumida-ku, Tokyo, Japan; Representative Director, President and CEO: Satoshi Mochida) received the silver prize in the calendars category of the 2022 Japan BtoB Advertising Awards, sponsored by the BtoB Advertising Association Japan.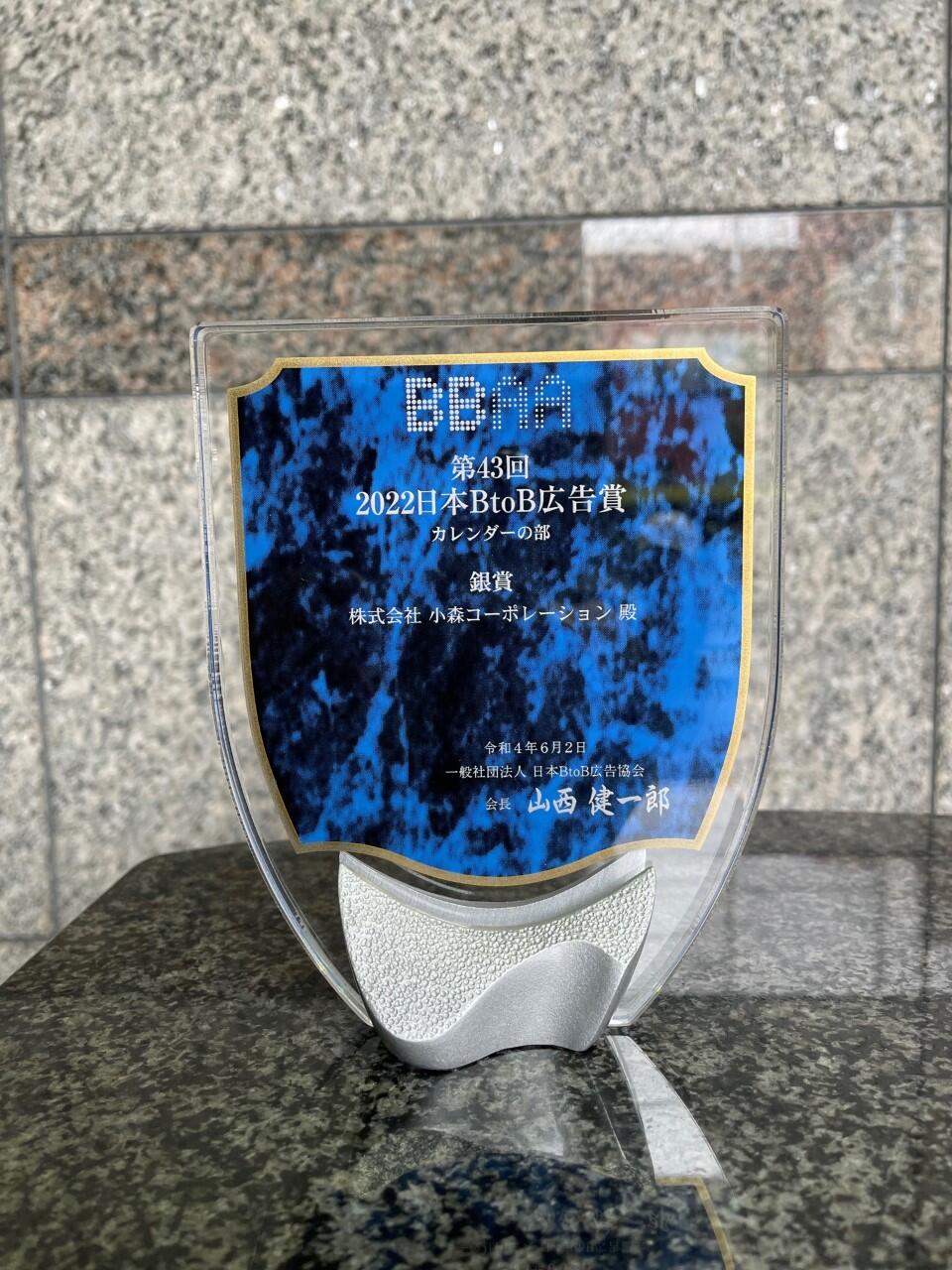 The Japan BtoB Advertising Awards, which includes 13 categories, is the only BtoB advertising competition in Japan, and has been held by the association since 1980. Komori's calendar for 2022, the 99th anniversary of the company's founding, entitled GLOW OF LIFE, received the silver prize in the calendars category. Having taken the bronze prize in last year's contest, this was the second straight year for the Komori calendar to win a prize.

Komori, as a printing press manufacturer, strives every year to produce an original calendar to promote the value of the Komori brand using paper media. Komori considers it an honor for the calendar to have received positive praise as a business and marketing communication tool from an advertising viewpoint.
Komori recognizes that the pursuit of the expression of beauty by advanced printing technology in this year's calendar, jointly planned with Toppan Inc., responsible for its production, was highly appraised as real advertising media.

In the future, Komori will build excellent relationships with customers by working to create outstanding BtoB advertising.

For information on the artist who created the Komori calendar and production specifications, click here: