Komori and 2023 Tokyo Camera Club Photo Exhibition: The Immersive Kando Experience of Large-format Photographs
Komori and 2023 Tokyo Camera Club Photo Exhibition: The Immersive Kando Experience of Large-format Photographs
Aug. 22, 2023
Komori Corporation (Sumida-ku, Tokyo; President and CEO Satoshi Mochida) (hereafter Komori) will participate in the '2023 Tokyo Camera Club Photo Exhibition -- This Beloved World' to be held this September, with the theme of the 'Immersive Kando Experience.'


Celebrating its 100th anniversary this year, Komori has adopted its statement of corporate purpose -- Delivering Kando "beyond expectations" by contributing to society with print technology -- as a new compass, and is implementing various projects. This exhibition will showcase displays where visitors can experience the potential of large-format photo printing using digital inkjet printing presses.


The theme this time, Komori's second participation in this exhibition, is the 'Immersive Kando Experience.' You can enjoy the experience of being fully immersed through the display of large-scale photographs, up to 1.5m x 2m in size (four times B1size), printed using Komori's inkjet digital printing press.
Please come and feel the unique sense of immersion, as if entering into the scenery within photographs, that only large-scale photographs can provide, and the new possibilities of photography offered by printing technology.



■Outline of Exhibition
2023 Tokyo Camera Club Photo Exhibition -- This Beloved World
Date: September 15 (Friday) - September 18 (Monday), 11:00 - 20:00 (doors are scheduled to close at 17:00 on the first day)
Venue: Shibuya Hikarie 9F [Hikarie Hall, Hall A], Tokyo
URL: https://tokyocameraclub.com/special/exhibition_2023/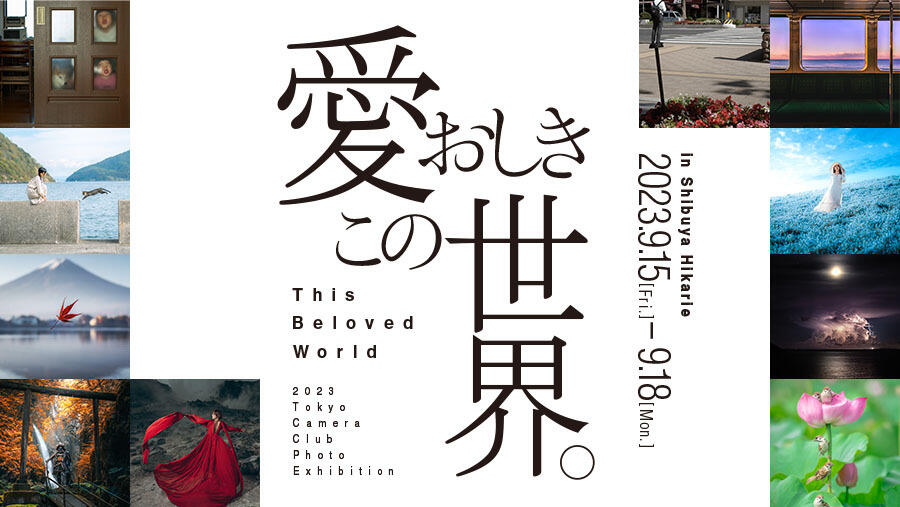 ■About Tokyo Camera Club
Tokyo Camera Club is one of Japan's largest SNS photo communities with over 5.6 million fans. With approximately 10.14 million works submitted annually, Tokyo Camera Club "provides a place for creators around the world to freely showcase their work." It features not only a tremendous number of submissions but also a high quality of work.


■About Komori Group Purpose
Delivering Kando "beyond expectations" by contributing to society with print technology
As Komori approaches the 100th anniversary of our founding, we established this new purpose as a compass for our continued sound development.
Komori will move forward over the next 100 years with a purpose that can resonate with all stakeholders.
URL: https://www.komori.com/en/global/company/purpose/


■About Komori inkjet digital printing system
-About Impremia NS40
Introducing a new digital press, with the impressive productivity and profitability needed to expand customers' businesses by meeting growing demand for short and medium runs, including variable printing and versioning for immediate turnaround on jobs such as packages, displays, and point of purchase.
Supported by Komori's previously amassed technologies and with a unique design combining offset and inkjet using image transfer blankets, the press achieves B1 print speeds of 6,500 sph. As a "digital offset" press, the NS40 is the peak of digital presses and is made possible only by Komori.
https://www.komori.com/en/global/product/press/digital/impremia_ns40.html

-The Impremia IS29s
The Impremia IS29 professional-spec UV inkjet digital printing system has evolved once more --now introducing the advanced Impremia IS29s. In addition to the full range of highly-received basic features -- such as suitability with a wide range of printing stocks and sheet thicknesses, stable high print quality thanks to its superior tone reproduction and register accuracy, and instant curing/one-pass double-sided printing for immediate finishing -- a variety of options to further increase usability and create added value are also available.
The Impremia IS29s pushes the boundaries of digital printing, meeting the needs of not only commercial printing, where short runs of many different printed products and short turnarounds are required, but also those of package printing, with increased productivity and efficiency.
https://www.komori.com/en/global/product/press/digital/impremia_is29s.html